Who would have thought that my kids would enjoy brushing their teeth so much? But with the new Firefly Star Wars Ready Go Brush toothbrushes, brushing your teeth is fun!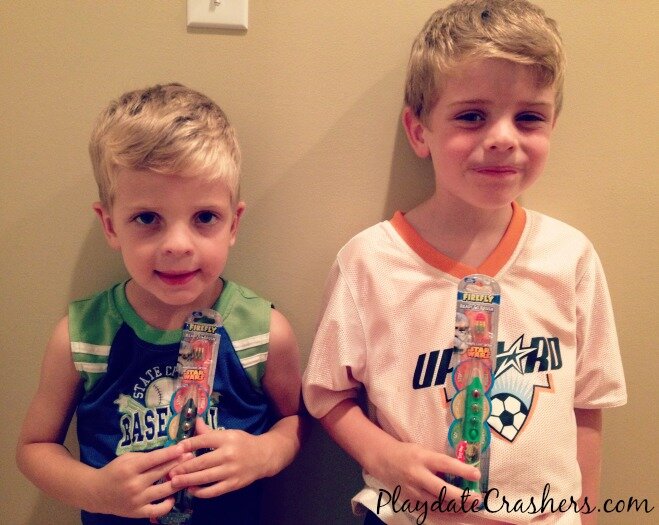 So long, begging and cajoling when it toothbrushing time! My boys are excited about brushing their teeth with these super cool Star Wars toothbrushes that light up and signal when it's time to start and stop brushing! We got the opportunity to try out these new toothbrushes from Firefly and my boys couldn't wait! They eagerly helped me open their Yoda and Darth Vader brushes and quickly found the buttons to get started!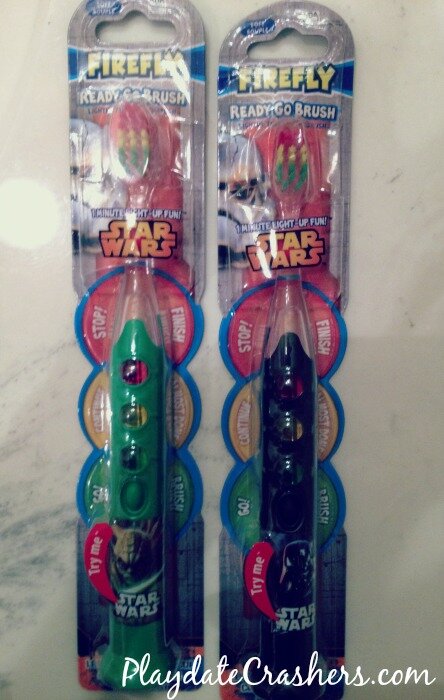 Firefly Star Wars Ready Go Brush toothbrushes have a light-up timer that flashes green for 30 seconds, yellow, and then red — all for 60 seconds, which is how long your kids should brush each row of teeth! This keeps your kids from brushing for 3.5 milliseconds and calling it quits – they love to watch themselves in the mirror while they brush!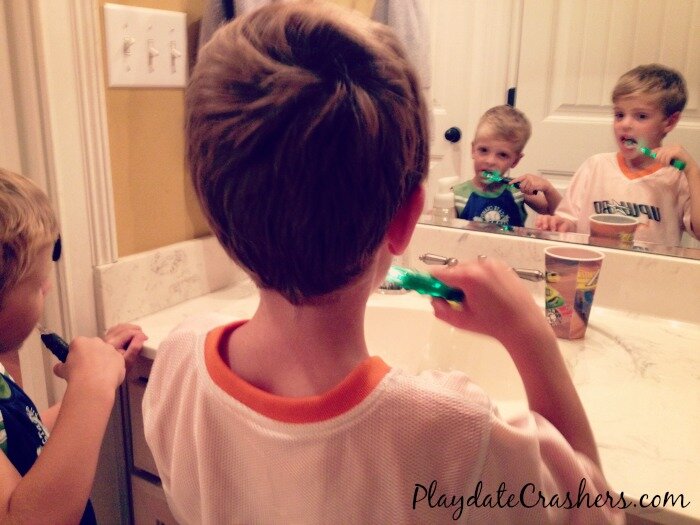 When they're done brushing, these cool toothbrushes can be stored upright on the sink with the suction cup bottom. Nothing grosses me out more than a toothbrush on a yucky countertop. *shivers* Not only is it cleaner to have your toothbrushes stored this way, it helps cut down on counter clutter! Yay!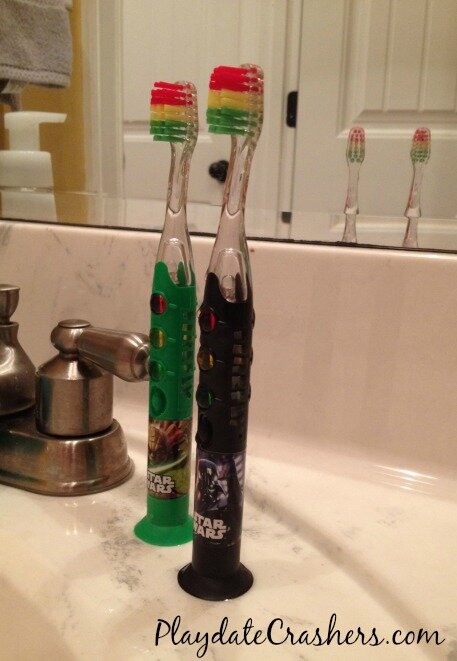 We love our Firefly Star Wars Ready Go Brush toothbrushes because they are fun, promote independence, and encourage healthy habits for my kids! Brushing their teeth is something they will do 2x a day for the rest of their lives — it's important to start good oral care habits NOW!
These awesome toothbrushes can be found at Wal-Mart, CVS/Pharmacy, Five Below, Inc., Kroger, Shopko, and Wakeferm General Merchandise Stores as well as online retailers for a suggested retail price of $3.49.
Disclosure:  I was sent two complimentary Firefly Star Wars Ready Go Brush toothbrushes by Light Years Ahead to facilitate my review. I was not paid for this post nor was I required to write a positive review.