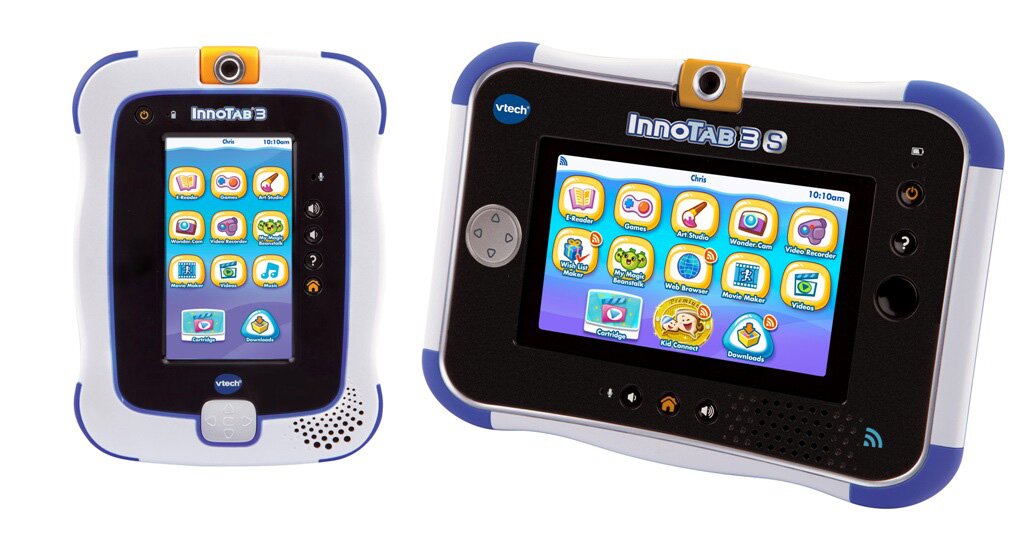 VTech is showing parents everywhere that it's possible to merge fun and learning through their InnoTab 3S Plus Wi-Fi learning tablet!
Kids love gadgets — they love playing fun, sometimes complicated games that make lots of noise. But not only do they love silly games, they love games that challenge them intellectually. My boys, ages 4.5 and 6, are very much "into" learning games and were so excited when I was given the opportunity to review the new VTech InnoTab 3S Plus learning tablet!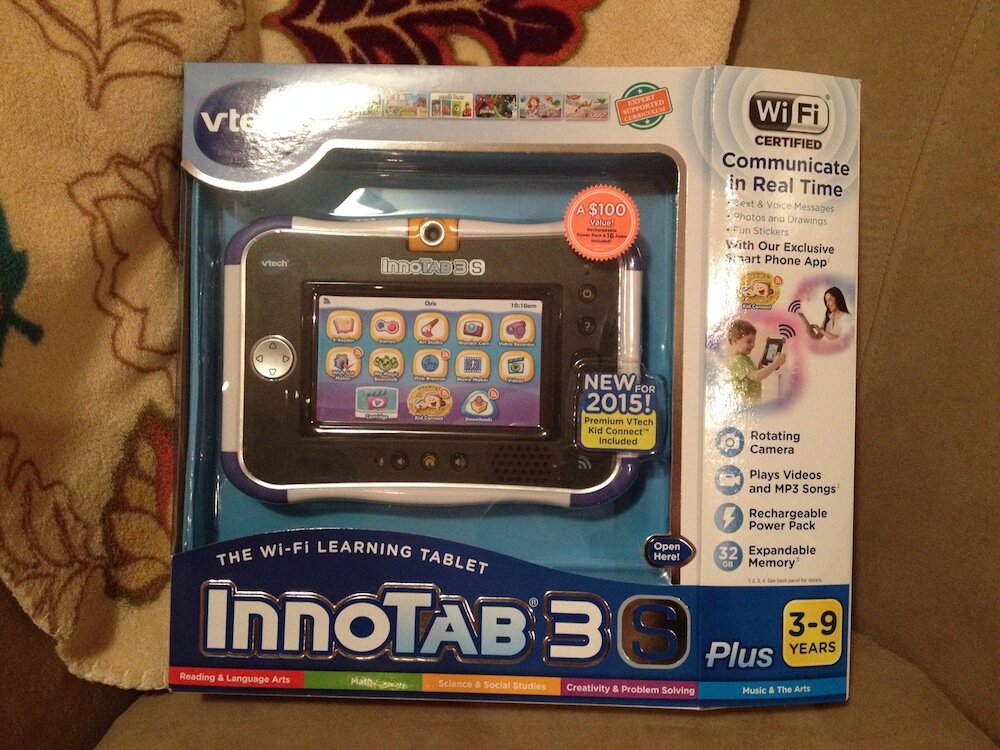 The InnoTab 3S Plus package I received for review included a demo game cartridge, battery recharging pack, a wall adapter, and credits to purchase content for the tablet. After opening the package, we made sure the batteries were charged while I downloaded the Learning Lodge software onto my laptop. After a quick download, I signed up for the necessary account and scrolled through the pages of games, videos, ebooks, and more! I finally settled on Little Fireman and Cab Tab to add to the factory-installed apps like Movie Maker, My Magic Beanstalk, and Art Studio.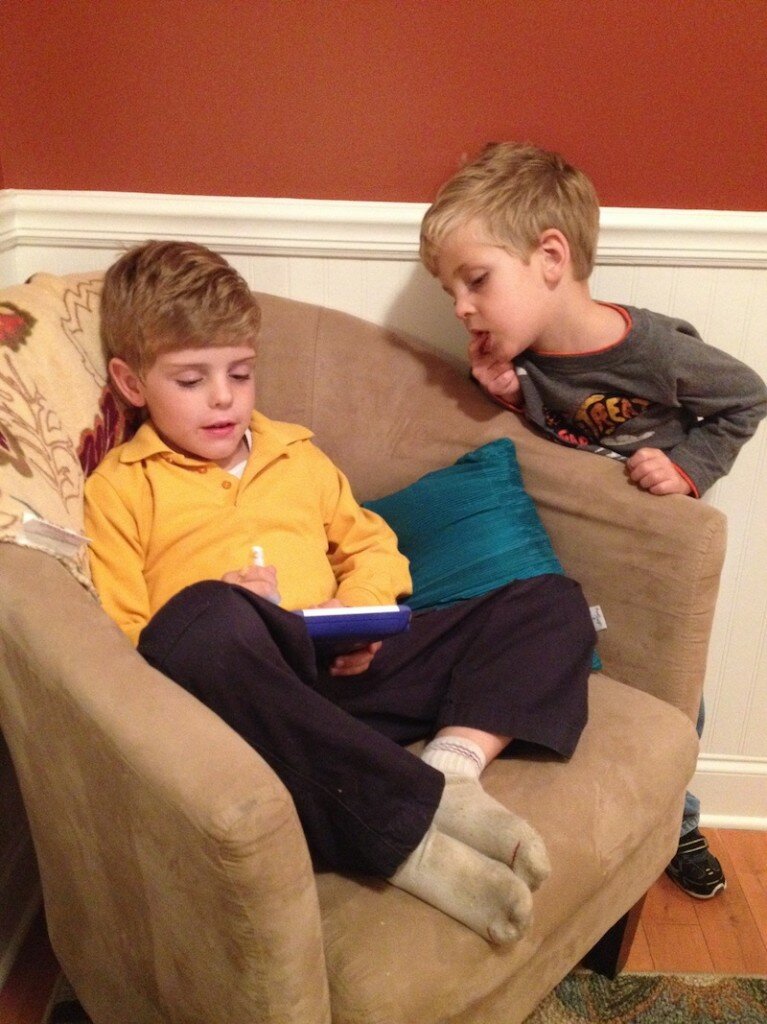 I was able to get my boys set up really quickly and easily, so they were ready to play! I let them take the "tour" at their own pace and get to know the tablet. They soon figured out how to take photos and videos with the InnoTab 3S Plus. I won't say that the quality rivals a DSLR camera or anything, but it's better than you would expect on a kid's device!
The processor on this tablet is faster than others we have tried, and because of this, the games respond better and faster to button or stylus input. Kids can get frustrated pretty quickly if the game won't do what they want it to do, and that's not a problem with the InnoTab 3S Plus!
At $79.99, the InnoTab 3S Plus is quite a value! Kids can explore websites on kid-safe Wi-Fi (you select sites that you will allow them to view), play on the 16 included apps (one is a video maker which kids can create using the 180 degree rotating camera and special effects!) or on the 800+ age and stage appropriate cartridges, software and apps that parents can purchase and download from VTech's Learning Lodge app store! You can even chat with you kid using Kid Connect, a service on the InnoTab 3S Plus that communicates with your account on your Kid Connect app (available for iOS and Google Play)!
Here are a few things that my little playdate crashers and I love about the InnoTab 3S Plus: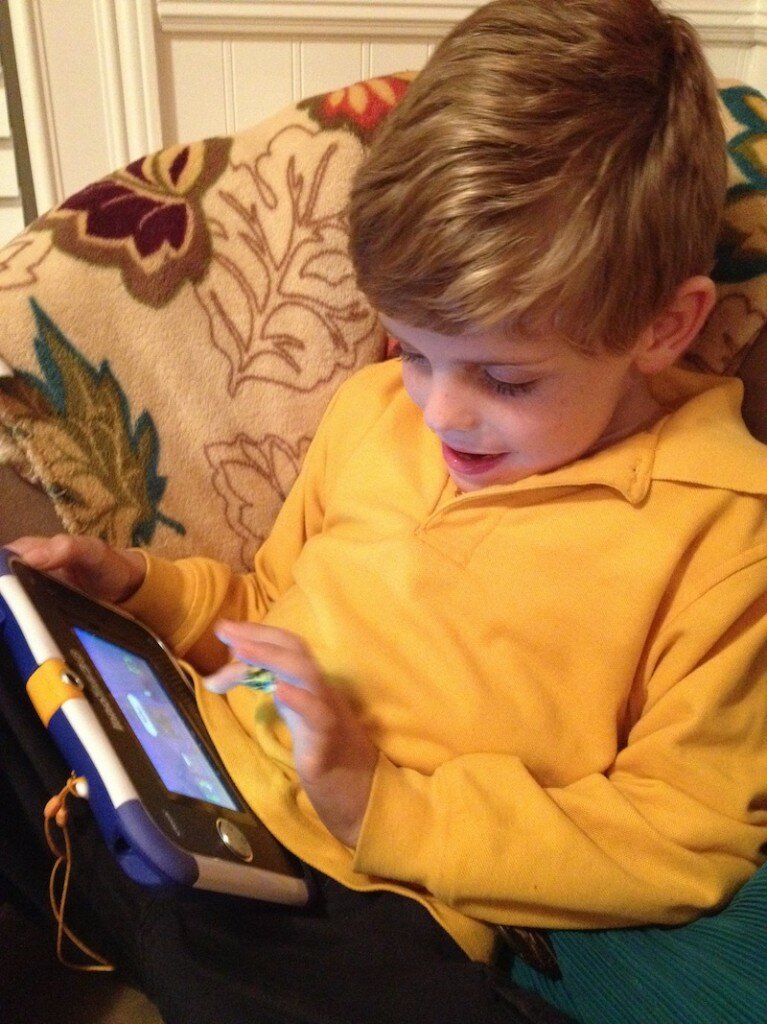 The games are pretty awesome! My kids' favorite characters have games available for purchase, including Jake and the Neverland Pirates and the Octonauts! They can learn science facts while playing a game starring Captain Barnacles and Kwazii!
The batteries are rechargeable! Moms? We have enough going on without worrying if the batteries are going to die on our kid's devices. You're going to love this feature!
The swiveling camera is a big hit with my little movie makers! Yep, your preschooler can master the art of the selfie on the InnoTab 3S Plus!
The kid-safe Wi-Fi is also pretty fantastic. I love that my boys can feel free to explore while staying within a safe Internet perimeter.
The included apps, which include a calendar ("Spelling test on Friday!"), a calculator, notes, music, photos, Art Studio, and My Magic Beanstalk, a game where your kids take care of little beanstalks and help them grow!
That's only a little snapshot of why we love the InnoTab 3S Plus! There's so much to see, explore, and love about this learning tablet! It's sturdy, well-designed, and has everything your kids need to learn and play! Check out all of the cartridge and download games and other content you can get for the InnoTab 3S Plus! This learning tablet is available for purchase online at VTechKids.com, other online retailers, and in stores such as Walmart and Toys R Us!
Want to get your hands on an InnoTab 3S Plus?? VTech has generously offered one to the winner of this giveaway! Please enter using the giveaway widget below!
a Rafflecopter giveaway
Disclosure:  I received one VTech InnoTab 3S Plus from VTech to facilitate my review. They also provided information about the product. Additionally, they are providing one InnoTab 3S Plus for the winner of my giveaway.