Those darn little rubber duckies.  They're a deceptive bunch.  They look so cute and fun for your kids, but don't be fooled — them suckers are NASTY.  Don't believe me?  Check out this Today Show video about the yuckiness lurking in your bathtub.
But before you throw out all of those toys for good, here's a trick someone shared with me (Thanks Calise T!), one that makes it possible for your kids to keep their floaty toys!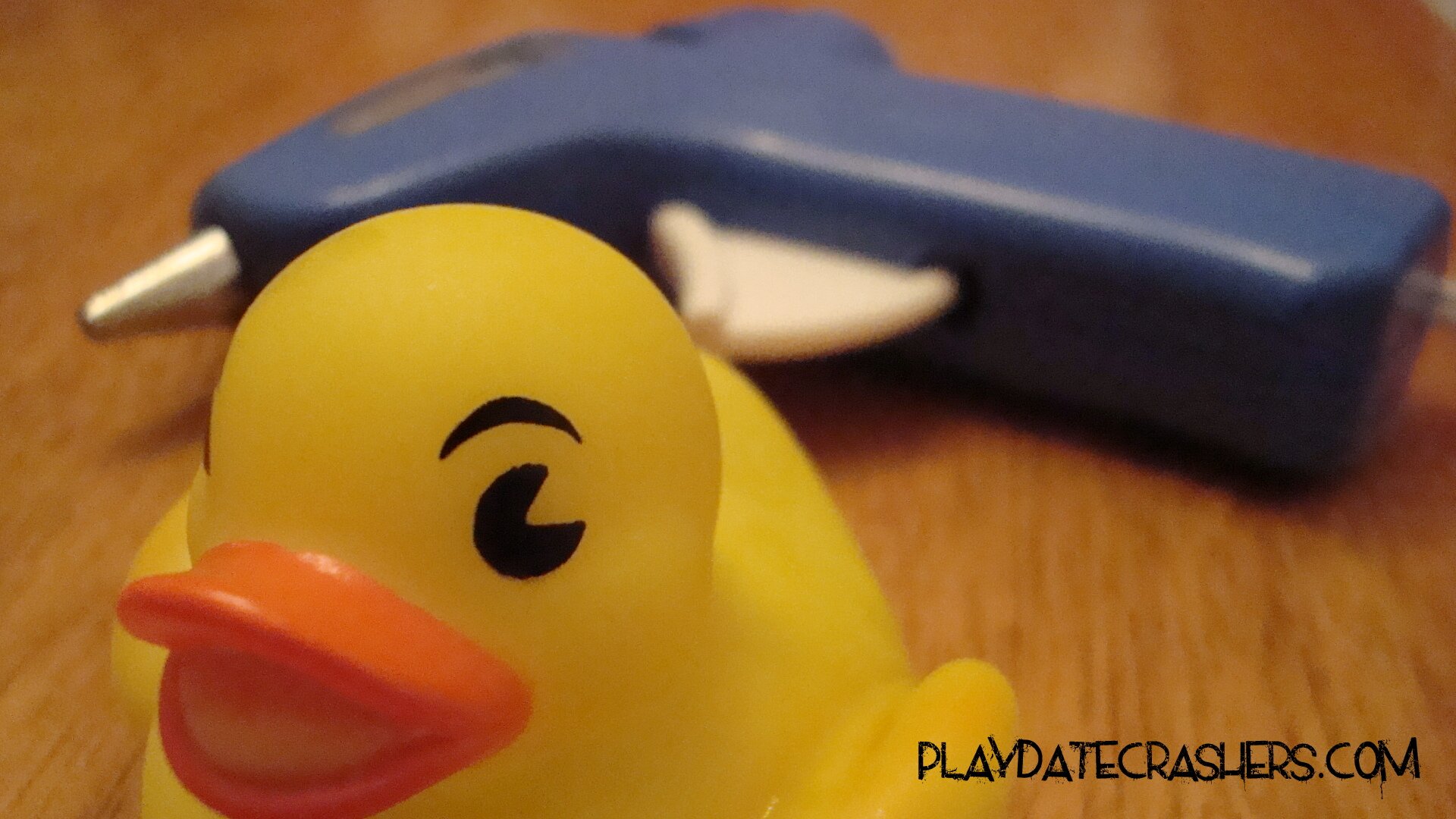 Start by cleaning any used bath toys you have.  Don't throw away your child's favorites, unless they can't be salvaged!Warm up your hot glue gun.
Apply a small dab of hot glue to the opening of the bath toy.  Make sure you cover the entire hole and surrounding area.
Give it a good squeeze.  If you still hear it squeaking as it sucks in air, put more hot glue on the opening.  You really want to stop it up.

Tada!  No more water in the toy, which means no more disgusting bath toys!
Edited to add:  Also, take a look at these tub toys, like the , which are designed to keep water out from the very beginning! More (hopefully) mold-free products are below!