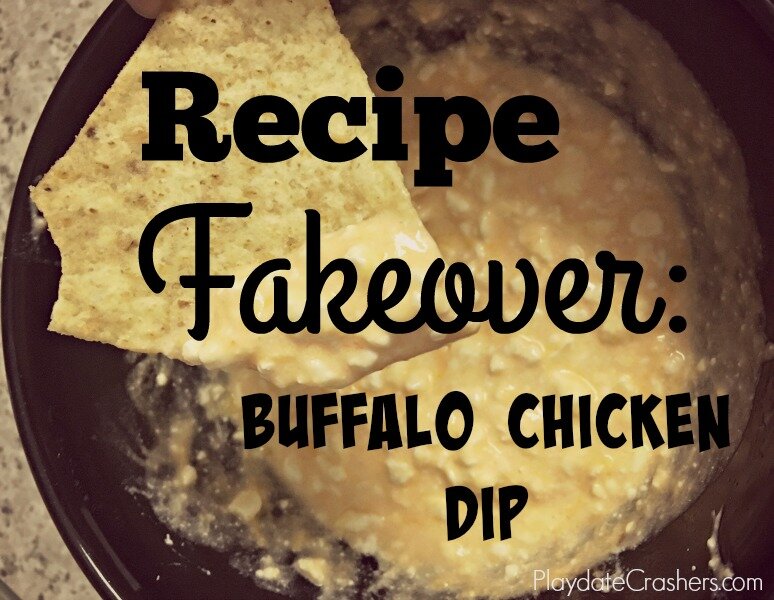 I'm so excited to share this happy accident I stumbled upon! Last week, my husband shoved a bowl in my face and said "Try this." Naturally, I was skeptical. We don't have matching taste buds and I frequently find myself screwing up my face and saying "Gross" when he describes some dish he wants to try. But this time, I found some courage and tried it.
"Hmmmmm, this tastes like something…"
What was it? In the bowl was a mixture of cottage cheese and Frank's Red Hot sauce. Now what he had concocted was cold, but it had the distinct taste and texture of a local favorite at potlucks and Super Bowl parties, Buffalo Chicken Dip!
We decided to try it out for real with some chips. Here's the super simple recipe, if you can even call it that: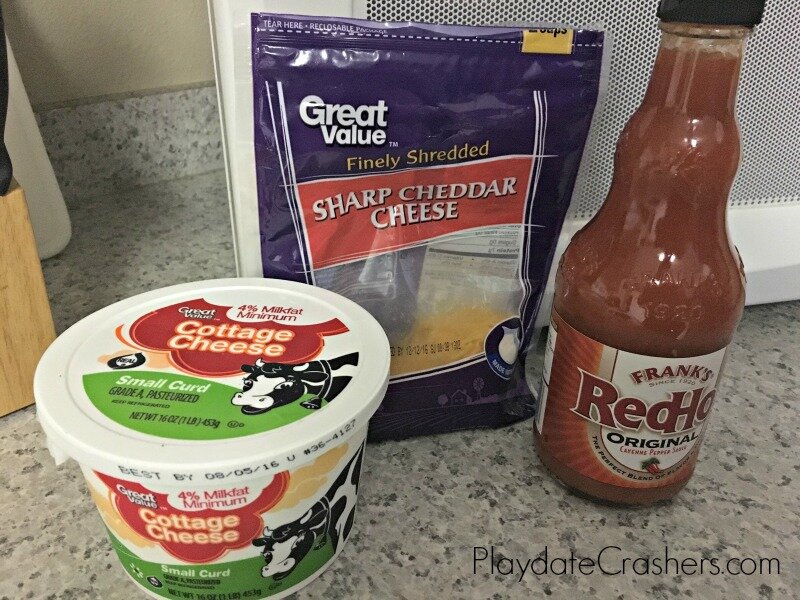 Put a glob of cottage cheese in a bowl. Maybe 1/2 a cup for yourself, a whole container if you're making for more, like a party.
Shake some Frank's Red Hot sauce into the bowl to taste. You're going to want to start with a conservative amount, taste, and add more.
Add some shredded cheddar cheese and stir.
Microwave for about a minute at 15 seconds at a time, stirring after each interval
(Optional) If you want to get fancy, you could add some bleu cheese crumbles and/or top with extra cheese and broil that baby for a few minutes.
Choose your favorite chips
Dip and enjoy!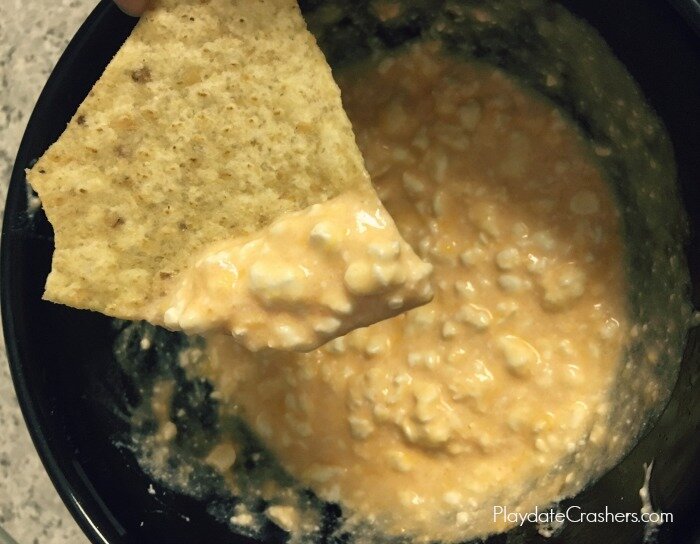 What I like about this happy discovery:
It's super easy. Not that the original is a big timekiller or anything.
You can make it for yourself and not waste any ingredients.
This is probably stuff you have on hand.
It's way less calories than the original since you're not using cream cheese and chicken. I'm no vegetarian, but I like to skip meat when I can.
What are your favorite recipe "fakeovers"?