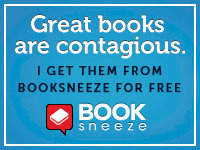 My oldest son, who is almost three, loves Bibles.  He has at least four and he sleeps with one every night.  Naturally when I saw that BookSneeze.com was offering a Bible for review, I jumped at the chance to add another Bible to his collection.  The Tommy Nelson Velveteen Bible is a special edition New King James Version Bible that was probably in Easter catalogs.
I have to admit that it isn't quite what I expected.  It is a beautiful gift Bible for children, but probably not children at the age of my kids.  In fact, I am keeping it safe on a shelf for another few years (after letting Miles look at it a few times) until he can really be trusted with it.  It comes in a case with raised, velvety embellishments (also on the front cover of the Bible).  Inside the hardcover Bible are several beautiful illustrations with Scripture.  The illustrations are of various animals and the Scriptures presented with them are related to the illustrations.  For example, there is a picture of a tiger cub with bandages on his head and paw and the Bible passage is "Heal me, O Lord, and I shall be healed.  Jeremiah 17:14."  The typeface inside the Bible is quite small, as it is a full Bible.  I believe this would be a lovely gift Bible for an older child (perhaps ages 6-10) for Easter or for a baptism.
I received this product free from BookSneeze.com in exchange for my honest thoughts.  I was not required to write a positive review.
Do you love books?  Do you blog?  Check out the blogger's program at BookSneeze.com!  Click here to see my other BookSneeze reviews!