Tell me if this sounds familiar, parents:
You make a meal for your child, but because most foods have to be heated, it's too hot for your precious child's plate! Those chicken nuggets are now as hot as burning embers! That macaroni and cheese might as well be molton lava! Okay, not exactly, but still — it's too hot for your child to eat without some significant cooling taking place.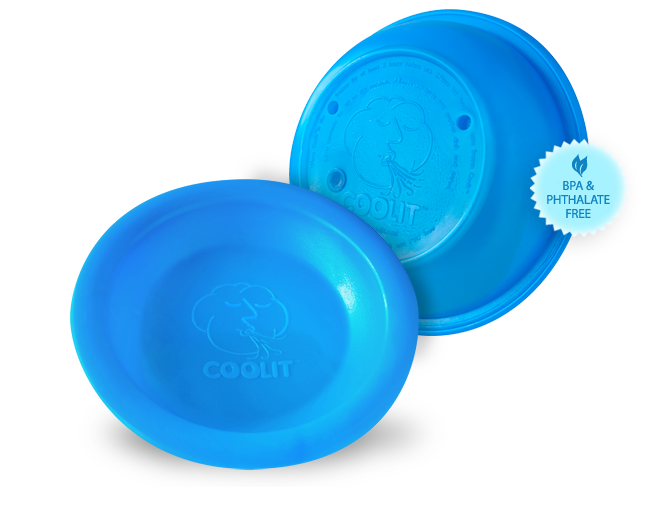 With this new, innovative product, The COOLIT, parents simply put the entree onto the special freezable dish and stir it for one minute! At that time, you can transfer it to your child's plate or bowl and serve it. No more placing their bowl in the fridge and accidentally forgetting it (done it)! No more frantic blowing on your child's food! The COOLIT takes your child's food from hot to serve-able in just one minute!
Here's how it works:
The COOLIT is a 2″ x 8″ BPA and phthlate-free dish that is placed into your freezer for at least three hours. It's not a serving dish, you only use it for about a minute as you take your child's meal off of the stove or out of the microwave. The non-toxic gel inside the COOLIT allows for rapid cooling of food placed in the dish! It's dishwasher safe, so just toss it onto the top rack of your dishwasher after each use!
We had a chance to test out the COOLIT for ourselves! Here it is with a few servings of Horizon organic (cow) macaroni and cheese:
I love how easy it is to use. No fuss, it just does what it says! Instead of my boys having to wait and keep checking if their food was okay to eat, their food is ready in no time at all!
Perhaps you're like me and also run into this issue in restaurants. You can put your COOLIT in a small insulated bag and slip it into your purse or diaper bag to use in a restaurant! Just pay attention to the time, you don't want it to sit in your diaper bag for hours and then not be much use for you at your restaurant of choice.
The COOLIT is affordable, at only $9.99, and can be purchased online at www.theCOOLIT.com as well as online retailers like Amazon, Zulily, and eBay!
Disclosure:  I received one complimentary COOLIT to facilitate my review. I was not paid for this post, nor was I required to give a positive review. My opinions are my very own.