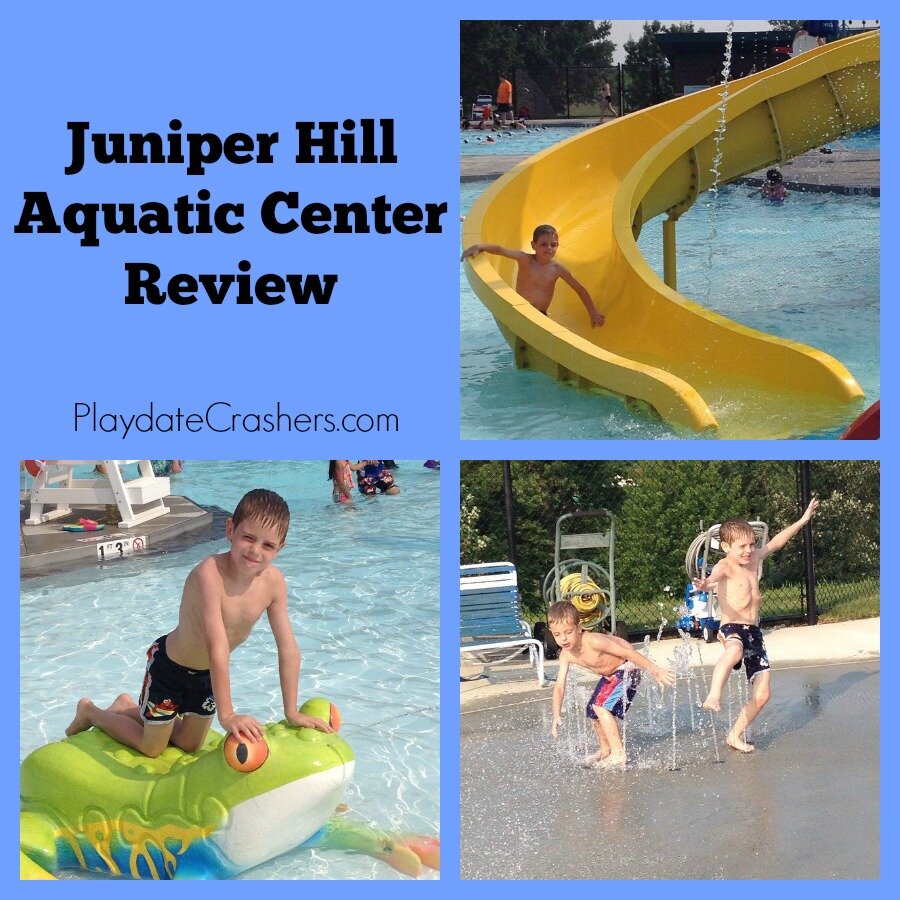 I don't typically do local-interest reviews, but I felt like this new local attraction deserved a post. They didn't ask me to write it, I didn't get free tickets, I just wanted to share about our experience.
Juniper Hill Aquatic Center is a new multi-feature recreation center in Frankfort, Kentucky. It is operated by Frankfort Parks & Recreation and opened to the public on Friday, July 3rd, 2015. It has a large swimming pool with diving boards and a climbing wall, lazy river, splash pad for little ones, two large waterslides (coming soon!) and small waterslide (also coming soon!), and large shallow play and splash area. There is also a concession stand with super reasonable prices (hot dogs for $1.50!) and bathrooms/changing areas. The Aquatic Center is staffed by lifeguards in every area.
My family went to check it out today. In our group were 5 kids – my two boys (ages 5 and 6), our foster girls (ages 8 and 11), and my nephew (age 15) and the adults – my parents and myself. Because we came after I got off work at 4:00pm, we were able to get in at the Twilight Rate (available after 4pm each day), half price! So our group of 8 got in for $19.50. We had 3 hours to play, and we used our time well! Because it was later in the day, the crowd had thinned out, which was quite helpful.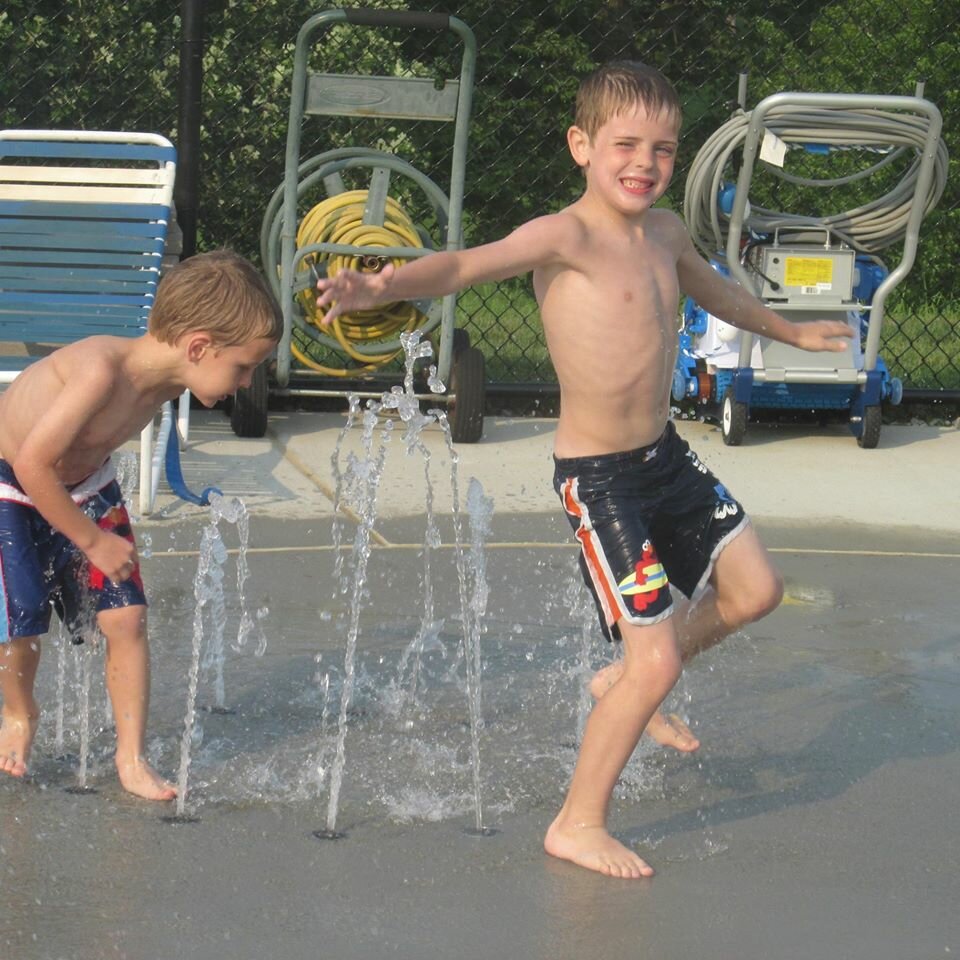 The large, shallow splash area was my kids' favorite! I bet the boys and the youngest girl went down the slide 50 times each! It has one of those giant buckets that dumps down every few minutes. We also enjoyed the lazy river, which had lots of squirty, dumpy things that soak you as you float around on a tube. The bigger kids also like the large, deep pool, though none of them were brave enough to attempt the diving boards or climbing wall. I wish the water slides had been open – I'm sure they would have been a hit, and we will need to go back once they are installed!
If I have to gripe about anything, it's the bathrooms. They are in need of mats so that you don't have to fear for your life on the slippery wet floors. And they could use some hooks or benches near the showers so that you have a place to put your dry clothes when changing. My advice to locals is to come with your swimsuit under your clothes and wait until you're dry to throw something back on to leave.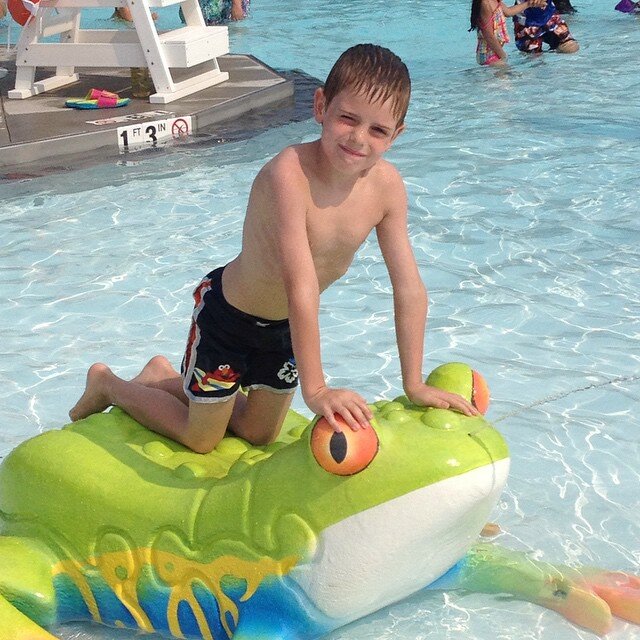 But there's plenty to like, don't get me wrong! The lifeguards, though mostly teenagers, were attentive and helpful. Things ran smoothly – things like picking up and returning your tube at the lazy river. I can certainly be prone to griping, but there wasn't much to complain about today!
We all had a great time and are looking forward to returning to Juniper Hill Aquatic Center!
Here's the info you need about hours of operation and daily rates:
Monday through Saturday 11:30 am to 7:00 pm
Sunday 12:30 pm to 7:00 pm
Daily Entry Fees:
Children 2 and under are Free
Children ages 3 to 10 will be $4.00
Youth ages 11 to 17 will be $5.00
Adults ages 18 to 59 will be $6.00
Senior 60 and Over will be $5.00
*Twilight Rate from 4:00 pm to 7:00 pm is offered at half price
Season Passes for the Summer of 2015 Effective July 3, 2015
Child ages 3 to 10 will be $38.00
Youth ages 11 to 17 will be $45.00
Adults ages 18 to 59 will be $55.00
Seniors 60 and Over will be $38.00
Family of 4 members in same household will be $95.00