A good ole fashioned game of hide and seek is just FUN, isn't it?? Who doesn't love the thrill of the chase, the challenge of hiding where you cannot be easily found?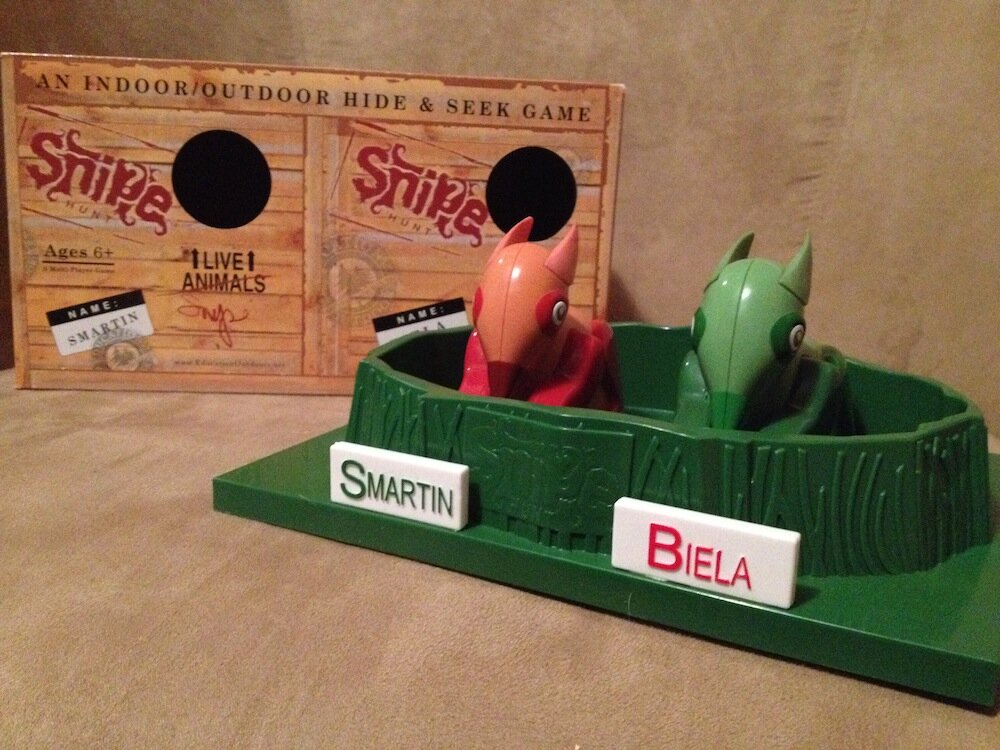 Ever since my boys were young, they've loved the game of hiding items around our house and going on a hunt to find them. As they've gotten older, their hiding skills have improved ("Oh look. You hid it in the basket. Again.") and they've wanted more of a challenge. We were offered the opportunity to play and review Snipe Hunt, an indoor, outdoor hide & seek game, and were excited about playing this new game from Education Outdoors, Inc.!
Snipe Hunt is a game, based on the camping game of legends, that can be played with teams or with a single person seeking – trust me, it's way more fun with teams! You can also play it inside or outside and at any time of the day or night! You can basically play it anywhere (though I'm guessing the folks at IKEA would prefer you avoid playing it there)!
The game comes in this cute little box that looks like a live animal crate. Inside is a little "nest" piece where the Snipes, Smartin and Biela, live. One is red and one is green and they are both adorable. To play, turn on the Snipes and return them to the nest. Pick your teams and figure out the parameters of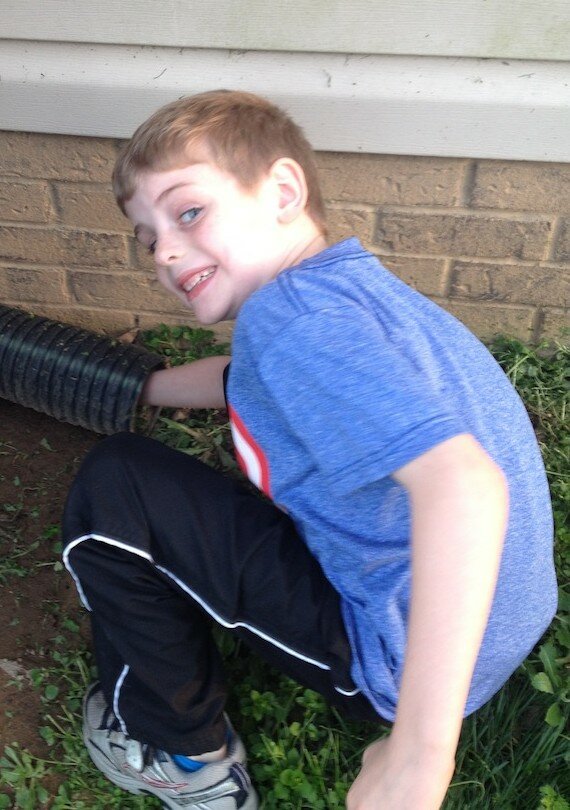 your hiding area. Then each team chooses a Snipe and hides them. Once both Snipes are hidden, meet back at the nest and declare it Start Time to begin seeking. The first person or team to find the other team's Snipe and return it to the nest wins!
It sounds simple but it's so fun! We played it many times last weekend when we had our first foster care respite placement (more on that some other time). Not only do you hide the Snipes, but once they are taken from the nest, a timer is activated. When they've been away from their nest for a certain amount of time (seems to be about 3 minutes), they begin to chirp. After a longer amount of time their eyes also start lighting  up.
When we played with teams, we had one group hiding their Snipe inside and the other group hiding theirs outside, which worked really well. We also set rules like "You can't go behind any closed doors" and "It's somewhere in the front yard; don't go past the garage". The Snipes are small, so there's plenty of places to hide these little guys! Here's one hiding on a car tire (which BTW we need new tires).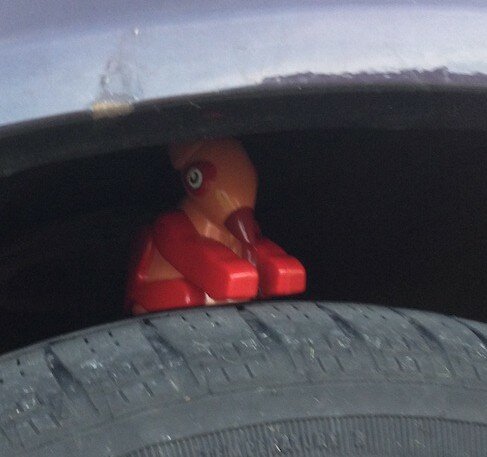 Here's a little video of Miles and I finding a Snipe hiding up in a tree!
The girls we had for our respite placement had a lot of fun playing Snipe Hunt, and it was great to play an active, exciting game as a family! Snipe Hunt is intended for players ages 6 and up (but my 5 year old enjoyed playing with us!) and can be purchased at many online retailers, including Amazon.com! Check out all the awesome games at Education Outdoors!
Disclosure:  I was sent a complimentary Snipe Hunt game in exchange for my honest review. I was not paid for this post.