I've always enjoyed eating at Fazoli's, and now I can make Fazoli's snacks in my own oven! Fazoli's recently introduced Fazoli's Italian Snacks, which can be found in the frozen food section of your favorite supermarket!
I was given the opportunity to try two snack options from the new Fazoli's line. I tried the Lasagna Fritta and the Six Cheese Toasted Ravioli, which I located at my town's Walmart Supercenter.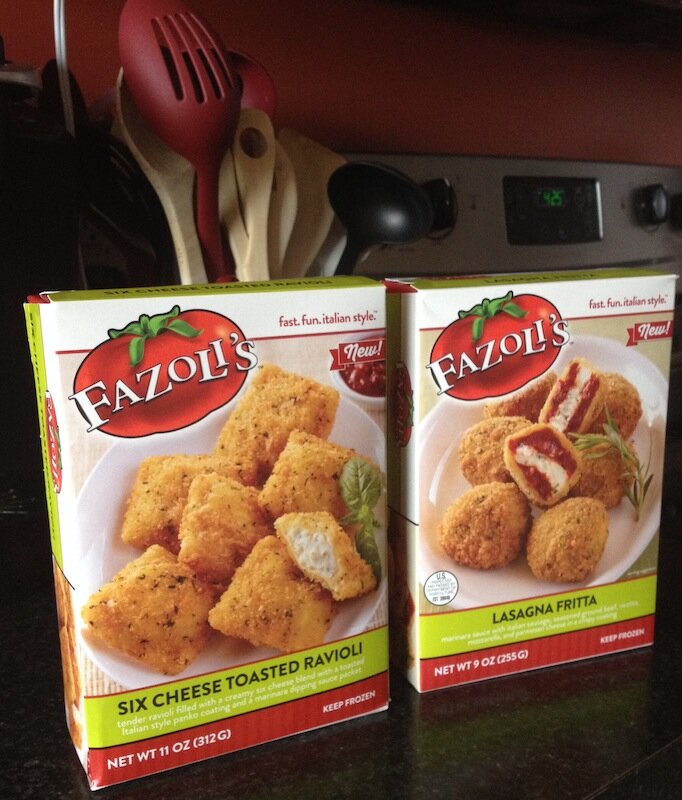 There are several other options, which I haven't yet tried, the Mozzarella Cheese Mini Breadsticks, Chicken Alfredo Flatbread, and Parmesan Boneless Chicken. All of these options were not in stock at my store.
These snacks would be great for a party, by themselves for dinner with you're in a snacking mood, or as appetizers for a dinner with friends! I went the snacky dinner route, myself!
I loaded up a cookie sheet with half of each variety.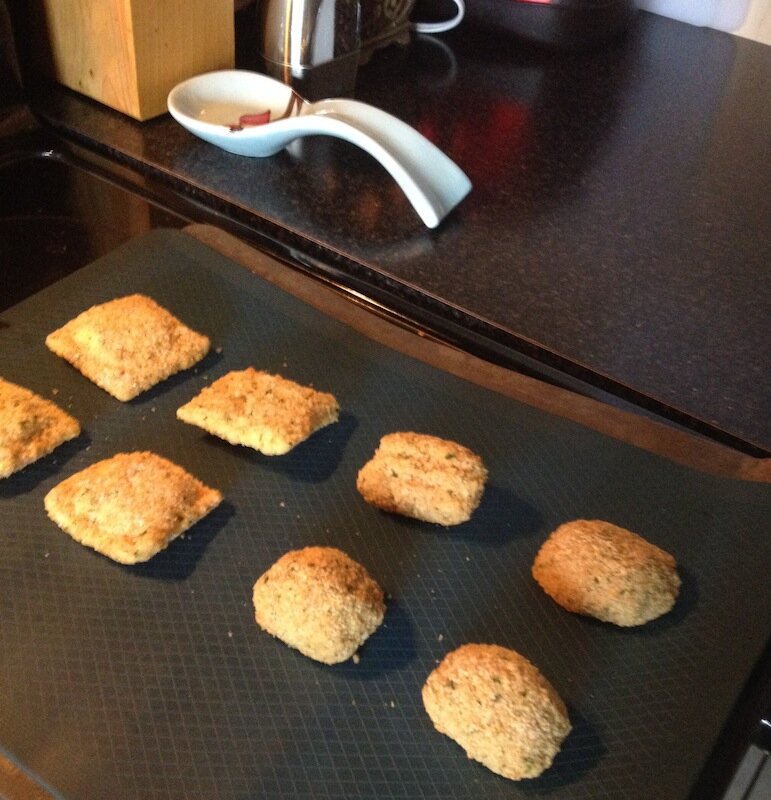 And in about 20 minutes, I was ready to rock!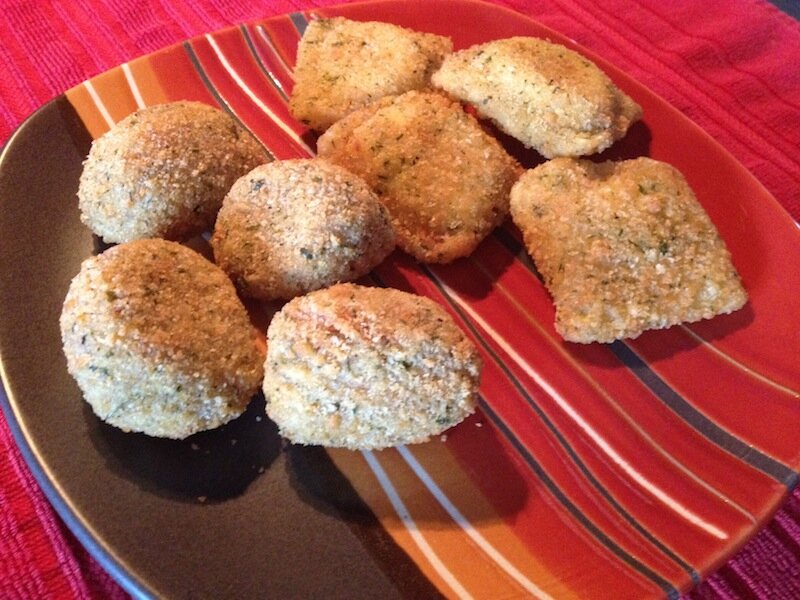 The toasted ravioli also comes with a marinara dipping sauce in a packet (not pictured, but delicious).
Here you can see the inside of the Lasagna Fritta and the Size Cheese Toasted Ravioli.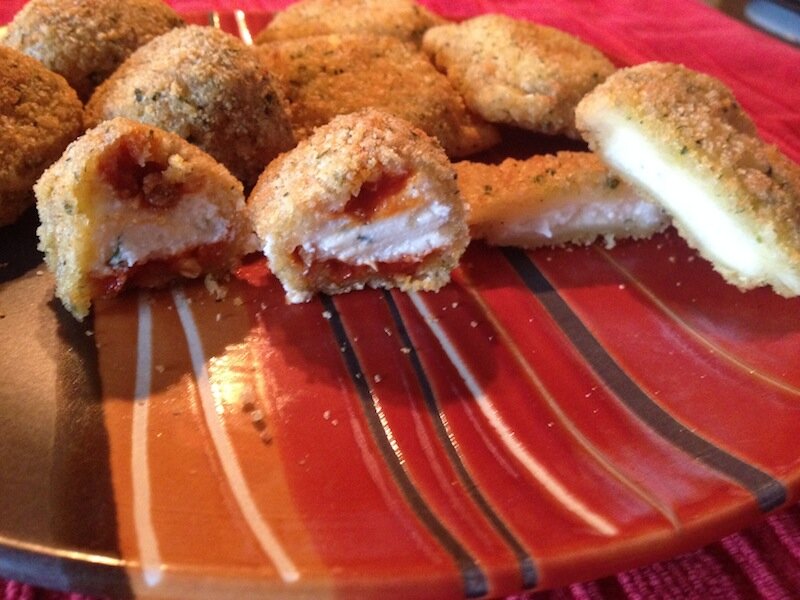 NOM.
These are soooo good. Seriously yummy. The marinara sauce inside the Lasagna Fritta is zesty, exactly what you'd expect from Fazoli's! It's creamy, crunchy on the outside, and overall just delicious. The Six Cheese Toasted Ravioli is a perfect blend of cheeses and tastes great on its own or in the included marinara dipping sauce.
Anyone who is a fan of tasty Italian appetizers should pick up some Fazoli's Italian Snacks so you can have Fazoli's Italian Style at Home! Find out online where you can purchase them near you and tell Fazoli's what you think of the snacks after you try them yourself! Learn more at FazolisSnacks.com!
Disclosure:  I was sent free full-price coupons to try this product on my own to facilitate my review. I was not paid for this post nor was I required to write a positive review.